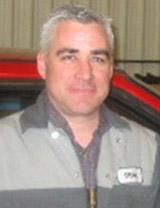 Dean Cadieux, Chair Automotive Program / Chair Motorcycle & Marine Technician
Dean has been an instructor at Vancouver Island University since 2000 and is the Automotive department chair. He holds a BC Instructor's Diploma and has been a Red Seal Automotive Service Technician since 1990. Dean is also Red Seal Certified as a Commercial Transport Technician, Motorcycle Technician, Automotive Parts/Warehousing person and holds a commercial vehicle inspector certification. He has worked as an automotive technician in various automotive dealerships and he keeps current with automotive technology and repair techniques by taking upgrading courses in areas such as hybrid vehicle technology, drivability diagnostics, air-conditioning repair and alignment techniques.
Phone: 250-740-6148, Local 6148
Email: Dean.Cadieux@viu.ca
Roger Harvey, Automotive Customer Service Counter Attendant
Roger started his automotive career working for a large automotive manufacture where he spent three years as a warehouse person. Roger then decided to change his career path and started working for an automotive dealership where he spent the next 39 years working as a parts and service manager. While working as a parts and service manager, Roger had the opportunity to take extensive parts department, service writing, and management training. Roger has his Red Seal certification as a parts and warehouse person. He enjoys working in the teaching environment and feels the challenge that the students experience diagnosing and repairing actual customer cars with real problems is a huge benefit to both the student and the customer.
Email: Roger.Harvey@viu.ca
Kevin Karstad, Automotive Tool Room / Training Assistant
Kevin has been a licensed Automotive Technician for 12 years. He started his career in the Commercial Transport repair trade and then switched to Automotive. He took all of his automotive training at Vancouver Island University and he has worked as a technician in Automotive shops in the Duncan area. Kevin's duties include looking after the tools and equipment in the auto shop and also helping students with their shop assignments.
Phone: 250-740-6453, Local 6453
Email: Kevin.Karstad@viu.ca
Daryl Pushor, Automotive Instructor
Daryl is a Red Seal Automotive Service Technician and has been certified since 1988. He is also a certified Red Seal Commercial Transport Mechanic and Level 3 Partsperson along with being a certified Commercial Vehicle Inspector. Daryl owned and operated his own shop for 12 years. He's worked in small shops with two technicians to large dealerships with over twenty technicians. His experience also includes Fleet Maintenance with over 450 trucks on fleet. Daryl's instructing credentials include the Provincial Instructor Diploma, Commercial Pilot Licence with Instructor Rating, and various Train the Trainer certificates. Daryl has been an Instructor at VIU since 2006 and stays current by taking courses in advanced Automotive Technology and repair techniques.
Phone: 250-740-6148, Local 6148
Email: Daryl.Pushor@viu.ca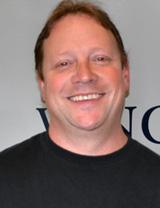 Dale Baumel, Automotive Instructor
Dale has been a certified Red Seal Automotive Service Technician since 1990. He is a commercial vehicle inspector and is also certified in automotive pressure fuels. He has specialized in automatic transmissions and electrical diagnosis at a local dealership, as well as taking extensive factory training courses. He was an auto tech, welding, and metal work teacher at Nanaimo District Secondary School, and has instructed overseas in New Zealand. 
Phone: 250-740-6453, Local 6453
Email: Dale.Baumel@viu.ca