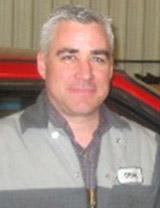 Dean Cadieux
Chair Automotive Program / Chair Motorcycle and Marine Technician
Dean has been an instructor at Vancouver Island University since 2000 and is the Automotive department chair. He holds a BC Instructor's Diploma and has been a Red Seal Automotive Service Technician since 1990. Dean is also Red Seal Certified as a Commercial Transport Technician, Motorcycle Technician, Automotive Parts/Warehousing person and holds a commercial vehicle inspector certification. He has worked as an automotive technician in various automotive dealerships and he keeps current with automotive technology and repair techniques by taking upgrading courses in areas such as hybrid vehicle technology, drivability diagnostics, air-conditioning repair and alignment techniques.
Phone: 250.740.6148, Local 6148
Email: Dean.Cadieux@viu.ca
Daryl Pushor
Automotive Instructor
Daryl is a Red Seal Automotive Service Technician and has been certified since 1988. He is also a certified Red Seal Commercial Transport Mechanic and Level 3 Partsperson along with being a certified Commercial Vehicle Inspector. Daryl owned and operated his own shop for 12 years. He's worked in small shops with two technicians to large dealerships with over twenty technicians. His experience also includes Fleet Maintenance with over 450 trucks on fleet. Daryl's instructing credentials include the Provincial Instructor Diploma, Commercial Pilot Licence with Instructor Rating, and various Train the Trainer certificates. Daryl has been an Instructor at VIU since 2006 and stays current by taking courses in advanced Automotive Technology and repair techniques.
Phone: 250.740.6148, Local 6148
Email: Daryl.Pushor@viu.ca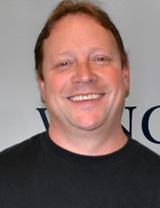 Dale Baumel
Automotive Instructor
Dale has been a certified Red Seal Automotive Service Technician since 1990. He is a commercial vehicle inspector and is also certified in automotive pressure fuels. He has specialized in automatic transmissions and electrical diagnosis at a local dealership, as well as taking extensive factory training courses. He was an auto tech, welding, and metal work teacher at Nanaimo District Secondary School, and has instructed overseas in New Zealand. 
Phone: 250.740.6453, Local 6453
Email: Dale.Baumel@viu.ca
Julie Postma, Automotive Service Technician Foundation Program
"The Automotive Service Technician program was a great experience. I am a girl so I was a little worried about learning this trade that is so often run by men. But I took the jump, and loved it. Both the teachers were great! They both really tried to help us learn it for ourselves in the way we learn best, which I find important. I would recommend this course to everyone! You learn so much in a fun and safe environment."