Michelle Ashby (ITAS 2014 -2016)
Current Position:
System Analyst at Brentwood College School

"The immersive, hands-on learning that the ITAS program incorporated empowered me to enter the workforce with a wide, strong skill set even though I came from a non-technical background. Furthermore, the support and knowledge of the fantastic teachers created such an easy environment to learn and excel in. ITAS equipped me to enter a great field with so much opportunity. Anyone who is interested in gaining applied skills and work in IT should strongly consider this innovative program at VIU."
Mickel Smith (ITAS 2010 – 2012)
Current Position:
Network Administrator, Ladysmith and District Credit Union

"The ITAS program is an outstanding program; it enabled me to obtain employment as a Network Administrator for a financial institution immediately after graduating. Utilizing hands on training, they taught me all the skills required to successfully transition from the classroom to the work place with ease.  In my interviews they commented at the level of knowledge and understanding I showed which I can only accredit to the outstanding teaching that I received. I would recommend the ITAS program to anyone who wants to work in the Information Technology field."
Taylor Stacey (ITAS 2009 – 2011)
Current Position:
Systems Administrator, Real Estate Council Of Alberta
"By studying a wide variety of information system disciplines with a hands-on curriculum, the ITAS program taught me both the knowledge and skills to leverage me into the IT industry."
Bradley Olsen (ITAS 2009 – 2011)
Current Position:
Systems Administrator, TimberWest Forest Corp.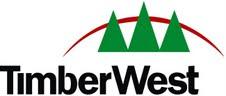 "My experiences in the ITAS program gave me the skills and confidence I needed to excel in my chosen career. The instructors provided one-on-one attention and were passionate about teaching students and helping students to reach their career goals. The small class sizes allowed me the opportunity to get to know my fellow students and instructors and build lasting friendships with both. The ITAS program definitely gave me the best education possible!"