VIU Horticulture is committed to creating long lasting relationships with our community partners and sponsors.  We aim to showcase the wide variety of industry products, services and technologies. Some of our recent projects include seed trials, soil testing and installing a large scale planter wall. 
Check out our projects below to see how our community partners and sponsors support our program and students.
If you or your company would like to become a partner or sponsor please send an email to Christine.Quist@viu.ca.
Biobest Guides VIU Horticulture Students in
Biological Control Strategies GR Paine Greenhouses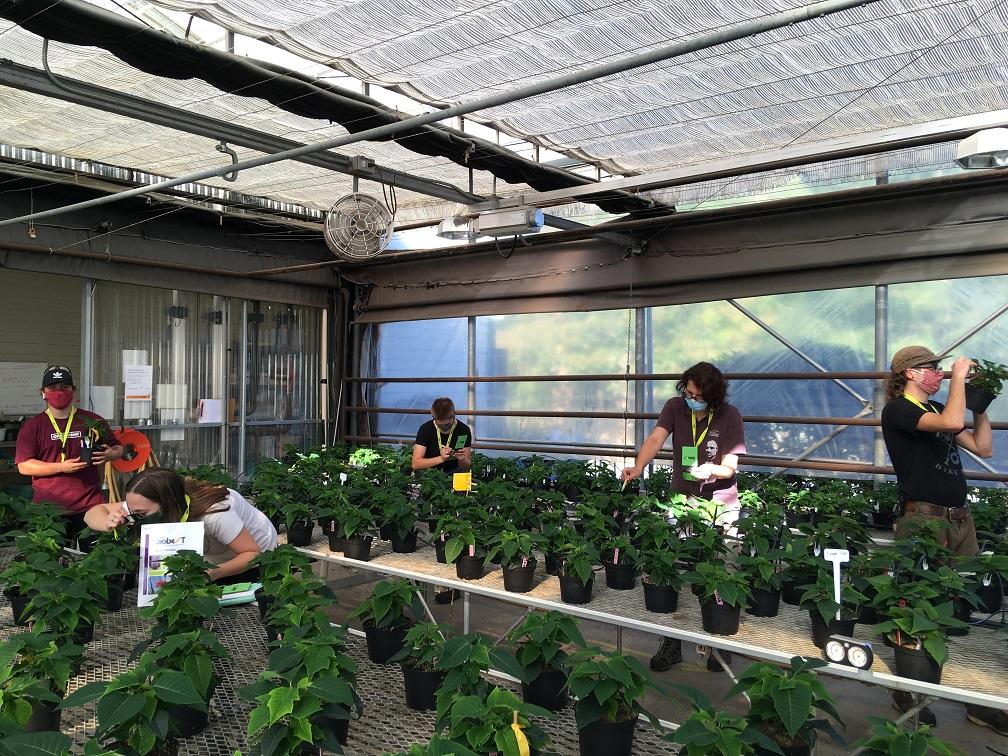 Biobest has been a long support of VIU Horticulture students. In addition to providing students with specialized scouting and monitoring equipment, Biobest supports students with pest management and biological information packages.
The Biobest team are experts in sustainable control solutions and guide students in sustainable application of biological controls in our annual poinsettia crop.
After all, it's a bug eat bug world!