Horticulture Technician Foundation Program
VIU's 9-month (plus 3-month work experience) Horticultural Technician Foundation Program is unique in its diversity. Our location and facilities provide our students with a broad range of horticulture experiences including plant identification and propagation, greenhouse and nursery crop production, pest management, landscape design, construction and maintenance. During the summer, students participate in a practicum where they gain experience by working with industry partners.
Situated at the 32-acre G.R. Paine Horticultural Training Centre, students are provided with a self-contained teaching environment only 10 minutes from the main VIU campus. Occupying about 5 acres of this rural site, the Centre is comprised of classrooms, lab and work areas, production greenhouses, and supporting landscapes. A wide variety of plant materials are produced by program students at the Centre, such as hanging baskets, poinsettias, and food crops.
Our students have designed and built our demonstration gardens, made possible by various donations.
For Some landscape maintenance portions of the program, our students are also offered exceptional opportunities working at Milner Gardens & Woodland, a 70-acre estate in Qualicum Beach with an established, seaside garden.
Program Costs
See Program Costs for details regarding current fees.
(All fees are subject to change without prior notice).
Admission Requirements
See Admission Requirements for details.
Outcomes
A Vancouver Island University Certificate will be awarded to each graduate.
Successful completion of this program enables graduates to continue their studies in Apprenticeship or a two-year Diploma program (at Kwantlen Polytechnic University in Langley or Horticulture Centre of the Pacific).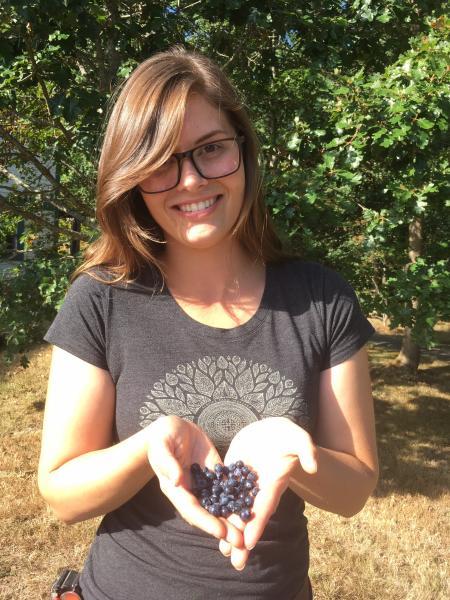 Madeline Clark
"As the importance of ecological conservation and restoration is better understood in relation to our changing climate, the propagation of native plants is a valuable branch of the horticulture industry."
Learn more about Madeline Clark's Experience