A recipe for success
Is the kitchen your happy place? With the Professional Baking and Pastry Arts program, you can turn your passion for food into a successful career.
We offer a 1-year Professional Baking and Pastry Arts certificate and a 2-year Baking and Pastry Arts Management diploma. In these programs, you'll be immersed in the art and science of baking. Both programs:
prepare you for a career in baking
offer hands-on training in an industrial kitchen
include workplace experience through co-op terms
prepare you for Red Seal Certification
What kind of jobs can you do?
With a certificate you can work as a baking apprentice. With a diploma you can work as a baking apprentice or training manager. You can find work in:
independent bakeries
hotels and resorts
supermarkets
restaurants
large commercial bakeries
specialty shops such as ice cream or chocolate
work camps
What will you learn?
You take some theory courses, and you learn artisan and commercial baking of:  
breads, rolls and sweet yeast products
pies, puff pastry and cookies
cakes, including decoration, icing and finishing
French pastries, muffins and cupcakes
marzipan and chocolate
You learn kitchen skills and safety, sanitation and basic management procedures. You'll also be trained to use our wood-fired brick oven (the first in a Canadian educational facility).
What's the deal with Red Seal?
As a Red Seal Certified baker, you can earn higher pay and are certified as a journeyman baker in Canada. At VIU you get technical training toward your Red Seal and you accumulate training hours. To earn your Red Seal, you need:
Level 1 and Level 2 Baker certification
Level 3 technical training
a total of 5,400 training hours
to pass the Red Seal exam
Here's how we help you get there
In the certificate program you get Level 1 Baker certification plus 1,200 training hours.
The first year in the diploma program is the same as the certificate. So you get the Level 1 Baker certification plus 1,200 training hours in your first year. In your second year, you get Level 2 Baker certification plus another 300 training hours.
You can take a four-week course for Level 3 technical training, and if you also have enough training hours, you can write the BC Skilled Trades exam for Red Seal certification.
At VIU you've got options
If you have Level 1 Baker certification, and you want only the Level 2 Baker technical training (not the full management diploma), we offer a four-week course.
Credit options
You can use course credits from the Baking and Pastry Arts Management Diploma toward a Bachelor of Hospitality Management.
If you have Red Seal Certification in any trade, we offer you up to 60 credits toward a degree program.
Apply
Ready to get baking? 
To join us in the Professional Baking and Pastry Arts program, apply to VIU.
Apply now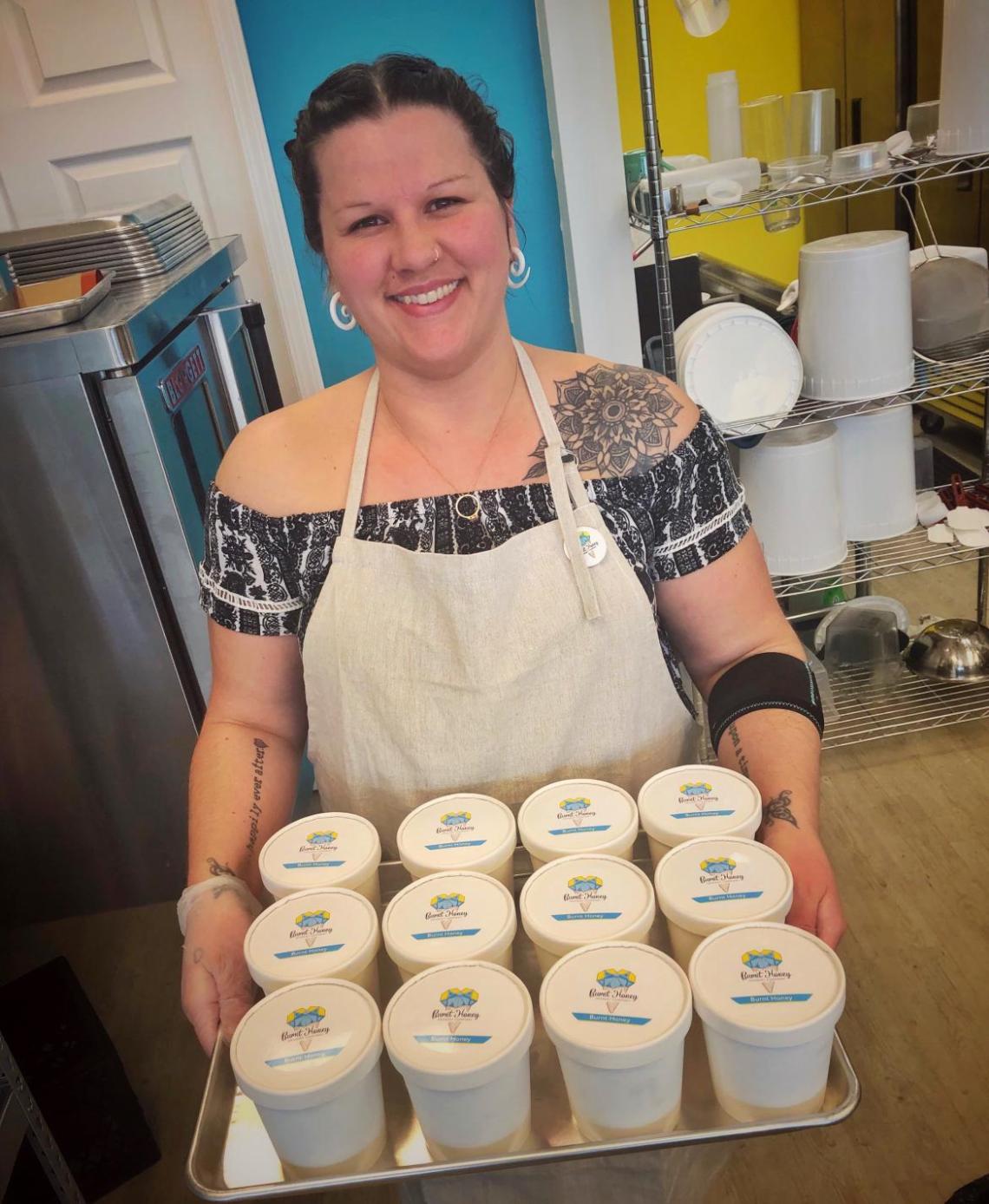 My VIU training was vital to my growth in the industry. I have a complete understanding of how ingredients work, which gives me the creative freedom my customers have come to love. Over the past three years, I was laser-focused on gaining as much knowledge as possible. I had endless opportunities to reach out to my instructors for guidance during this time and I know they are still available to support me.
– Kara Sheddon