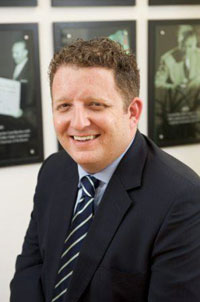 Simon Lazarus
Culinary Programs
With a great combination of both formal education and training in the kitchen and front end operation of a restaurant,   Simon is a proud graduate from two VIU programs and is someone who has excelled in the Hospitality field. 
Originally from Jamaica, Simon wanted to explore a career within the Hospitality Industry. After completing the Hospitality Management Program he wanted to refine his skills in the kitchen and became a Chef to learn both sides of the industry. 
Simon has come a long way after graduating from VIU; he immediately began working with Hilton International in Toronto then overseas with the Hilton Hotels in their fine dining establishments.  He took advantage of the in-house training programs that Hilton offered to its employees.  He has had the opportunity to work in Switzerland, London, Bahamas, Amsterdam and the Middle East. 
Now Simon is based in Dubai, UAE as Vice President of F&B Europe, Middle East and Africa. He is responsible for Food and Beverage (F&B) operations in 235 owned and managed hotels. There are 10 brands, 810 outlets, 5.8 Million Square meters of event space, 23,700 F&B team members and they serve 45.7 million customers per year.
He credits VIU with his success by providing a solid base with a real perspective and Chef Instructors with real working experience.  If he was to offer any advice to recent graduates from the Culinary Arts Program he would say "be prepared to start at the bottom and work your way up".   
Way to go Simon!