Jenny Aronson, Culinary Arts Instructor          
Originally from Thetis Island, BC, Chef Aronson got into cooking because her whole family loves to cook and eat! She graduated from VIU's Culinary Arts Program in 2000, apprenticed under Chef Edward Tuson at the Sooke Harbour House, and in 2007, achieved her Red Seal Certification. She has worked in Verduno, Italy. She enjoys teaching and meeting the different personalities of the students, and she loves seeing the look of accomplishment on student's faces when they achieve success.
Phone: 250-740-6116
Email: Jenny.Aronson@viu.ca 
Josephine Chong, Program Assistant Culinary Arts
Originally from Malaysia, Josephine has been supporting the Culinary Program as program assistant since 1985. She has a passion for cooking, as well as for working with young cooking students and assisting them to be successful in their studies and in their future careers. She loves the opportunity for creativity that setting up workshops and culinary competitions offers. The students affectionately call her "Chef Mom", a title she is honoured to have earned by supporting the students with gratitude and compassion, and for always helping to find solutions to individual challenges.
Phone: 250-740-6289, Local 6289
Email: Josephine.Chong@viu.ca
Gordon Cowen, Culinary Arts Instructor
Chef Cowen completed his apprenticeship at the Westin Hotel in Calgary and has been Executive Chef at the Wedgewood Hotel in Vancouver, at Painter Lodge in Campbell River, and at the Sooke Harbour House in Sooke. He spent three years working in 5-star hotels in Switzerland and France, where he worked with Chef Albert Roux, and two years with Chef Anton Mossiman at the Dorchester Hotel in London, England. He loves to compete in regional, national and international culinary competitions and has won medals at all levels.
Phone: 250-740-6117, Local 6117
Email: Gordon.Cowen@viu.ca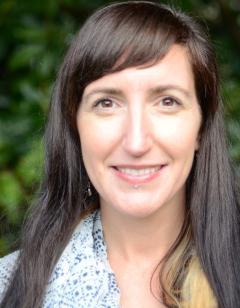 Alex Bowman, Culinary Arts Cooperative Education Coordinator
Alex has been working in career development since 2010 and is a life-long learner who is passionate about experiential and place-based learning. Previously, she worked as a Career Development Specialist at VIU and has held roles within the culinary industry - including working as an Instructional Assistant for students as they gained hands-on experience in a commercial kitchen and in fine dining food service.  Alex has a Masters in Professional Communication, an Undergraduate Degree in Business, and a Career Educator Certificate.  She enjoys working with Culinary Arts students and sharing their passion for food while helping them develop their skills for career success
Phone: 250-740-6478, Local 6478
Email: Alex.Bowman@viu.c
Francois de Jong, Culinary Arts Instructor   
Raised on the west coast in a food focused family, at an early age, Francois knew he wanted to be a chef. He graduated from the Culinary Arts program at The College of New Caledonia, did his apprenticeship and earned his Red Seal Certification at La Belle Auberge under the watchful eye of Chef Bruno Marti. There Francois learned the joys of culinary competitions and started networking with chefs in Canada around the world. Francois has a wide range of culinary experiences from small farm to table restaurants, Hotels, private chef, opening restaurants in China, to camp cooking for major Hollywood movies. Having moved to Nanaimo in 2006, he enjoys an active outdoor life style with his family and friends where most activities either start or finish with food. Teaching in the VIU Culinary Arts department has been a natural transition from working in restaurants and creates a space for him to work with, mentor and train alongside the next generation of cooks. For more information feel free to contact Instructor Francois de Jong.
Email: Francois.deJong@viu.ca
Joerg Gabler, Culinary Arts Instructor
Chef Gabler began his culinary career in Germany, starting his pre-apprenticeship training in Realschule Soest. Upon moving to Canada, he followed his goals and finished his apprenticeship in British Columbia, completing the Canadian Journeyman's Red Seal in 1990. He has worked in Victoria at the prestigious Empress Hotel, and the Delta Ocean Pointe Resort. He was involved in the re-opening of the Latch Country Inn in Sidney BC, the opening of the Water club Restaurant in Victoria, and worked at the Blue Peter Waterfront Pub and Restaurant. He also worked in Germany at the Restaurant La Marie in Wassenberg, and as a chef at the Sport Hotel Muelhausen.
Phone: 250-740-6126, Local 6126
Email: Joerg.Gabler@viu.ca
Rita Gower, Chair Professional Baking/Acting Chair of Culinary Arts Program
Rita apprenticed under Culinary Olympics luminary Fred Zimmerman at the Westin Calgary, completed the Red Seal Culinary Apprenticeship Program at SAIT, is a PVI Culinary Program graduate and a Red Seal Baker, and she has her BC Instructor's Diploma from VCC. She has been a baking and culinary instructor at VIU since 2004. Rita has worked as a Pastry Commis in London, England, and at the Meridien Hotel in Vancouver, and as a Pastry Chef at the Sooke Harbour House in Sooke, BC, and April Point Lodge on Quadra Island, BC. She has also been the owner/operator of her own successful baking businesses. Rita finds teaching a very rewarding career and particularly enjoys contributing to and witnessing her students' successes.
Phone: 250-740-6137
Email: Rita.Gower@viu.ca
Ken Harper, Professional Baking and Pastry Arts Instructor
Chef Harper has been Executive Pastry Chef at the Fairmont Empress Hotel in Victoria, and has worked at the Pan Pacific in Vancouver, the Fairmont Chateau Whistler Resort and Fairmont Banff Springs Hotel. He has been a gold and silver medalist in international culinary competitions as an individual, including winning Best Overall Individual Pastry Entry at the Luxembourg Culinary World Cup. He has won awards as a member of Culinary Team Alberta, winning gold at the Culinary Olympics in Germany, and as part of Team Canada, becoming World Champions at the Culinary Grand Prix in Glasgow. He has a passion for ice carving, and goes to several different competitions each winter. He also contributes in many local food events, bringing students to participate in events like the Feast of Fields, Bite of Nanaimo, and the Chefs Survival Challenge.
Phone: 250-740-6442, Local 6442
Email: Ken.Harper@viu.ca
Jason Lloyd, Culinary Arts Program Chair (Currently Acting Associate Dean, Faculty of Trades & Applied Technology)
Chef Lloyd completed the Professional Cook Training program at Malaspina (now the Culinary Institute of Vancouver Island) in 1993, and received his Red Seal Certification in 1996. He completed his apprenticeship at the Pan Pacific Hotel in Vancouver under Chef Ernst Dorfler before moving on to help open the Creek Restaurant on Granville Island as Sous Chef under Corporate Chef and Bocus d'Or competitor Robert Allen Sulatyky. He was the opening Sous Chef at the Fairmont Vancouver Airport, and spent more than nine years catering to Vancouver's most affluent business people, politicians, celebrities and world leaders at Vancouver's premier private business club, The Terminal City Club, as Executive Sous Chef along side then Chef and Future CEO David Long, and was eventually promoted to Executive Chef. He had the opportunity to cook for the Canadian Government and their extensive list of world leaders, royalty and celebrities for two months during the 2010 Olympic Games and Paralympics. Chef Lloyd feels Nanaimo and Cowichan are fast becoming equal to other west coast communities because of their exceptional cuisine and emphasis on locally produced products.
Phone: 250-740-6137
Email: Jason.Lloyd@viu.ca
David Nolan, Professional Baking and Pastry Arts Instructor
Pastry Chef David Nolan is a Red Seal Baker and Red Seal Cook with over twenty years' experience, and has made several appearances as a guest chef on television shows. He began his culinary career at the age of 14 washing dishes in a small family run restaurant in Brantford, Ontario. After graduating from the Niagara Culinary Institute, he joined Fairmont Hotels and worked in the Canadian Rockies as well as Victoria, BC, at the Empress Hotel. While working at the Empress, Chef Nolan taught pastry instruction under Chef Harper at VIU. Chef Nolan then joined Ritz-Carlton Hotels and worked as the Executive Pastry Chef in Montego Bay Jamaica; Mclean, Virginia (Washington DC); and beautiful Lake Oconee in the State of Georgia. He returned to Canada in October of 2011 to work as Pastry Chef Instructor at VIU, where he enjoys helping students succeed in the field he is so passionate about.
Phone: 250-740-6140, Local 6140
Email: David.Nolan@viu.ca
Chelsea Tunnell, Culinary Assistant & Red Seal Pastry Chef
Born and raised in Quebec, Chelsea moved to the West coast as a teenager and attended VIU's Professional Baking and Pastry Arts program in 2010. Chelsea completed her apprenticeship here in Nanaimo and has a passion for scratch-made baking, French pastries and fire! Whether it's a wood-fired oven or cooking family meals over the campfire her love of sharing food is why she entered the industry. Her favorite things to do in the kitchen are laminating doughs, high hydration breads and anything fermented. Living on Vancouver Island has expanded her love for wild and foraged foods and can be found scavenging the forest floor when not in the kitchen. With hopes on one day becoming a full-time instructor at VIU, Chelsea also works as a relief-instructor in the Professional Baking and Pastry Arts program at our Nanaimo campus.