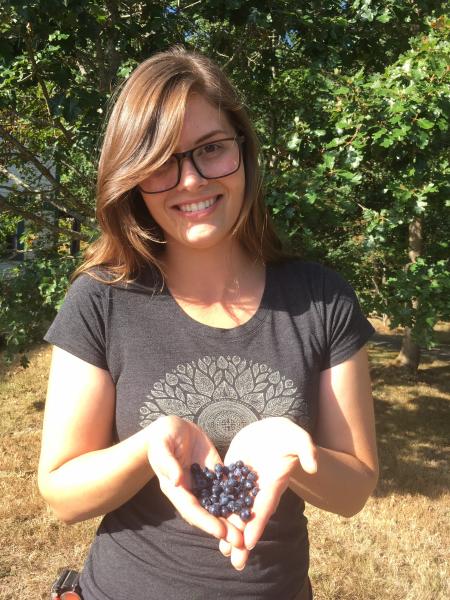 Madeline Clarke
VIU Horticulture Technician Foundation Program
As the importance of ecological conservation and restoration is better understood in relation to our changing climate, the propagation of native plants  is a valuable branch of the horticulture industry. 

The demand is there for native plants and will only increase. This need for ecologically valuable plants is created by conservation groups, environmentally aware gardeners and the government as environmental laws hold companies accountable for their impact on the environment. My interest in learning more about propagation comes from this perspective. I'd like to learn more about the timing and techniques involved in sexual propagation of native plants. Cultivating genetic variation in plants is how I'd like to help our industry respond to the changing climate of our modern world.
- Madeline Clarke
The International Plant Propagators Society (IPPS) is a network of professionals all over the world who share an interest in plant production, horticultural research and education.  With the motto: ' to seek and to share' the IPPS aims to improve the knowledge, skills, productivity and professionalism of its members. The IPPS Western Regional Conference is an annual meeting.
The IPPS Western Region awards the Bruce Briggs Memorial Scholarship to deserving students in horticulture educational programs. VIU Horticulture student Madeline Clarke is this year's recipient.